"Jujutsu Kaisen 0" arrived during yesterday on Crunchyroll, in what is a perfect opportunity to relive or, failing that, discover one of the most successful anime films of recent years. It does not seem by chance, then, that with this long-awaited digital landing it has recently been announced the launch of two new figures, one of Gojo and the other of Geto, which really look VERY beastly in their first samples.
These figures of Gojo and Geto in Jujutsu Kaisen 0 are an animal
Before proceeding to the details of the figures, I leave you with a series of images from the same: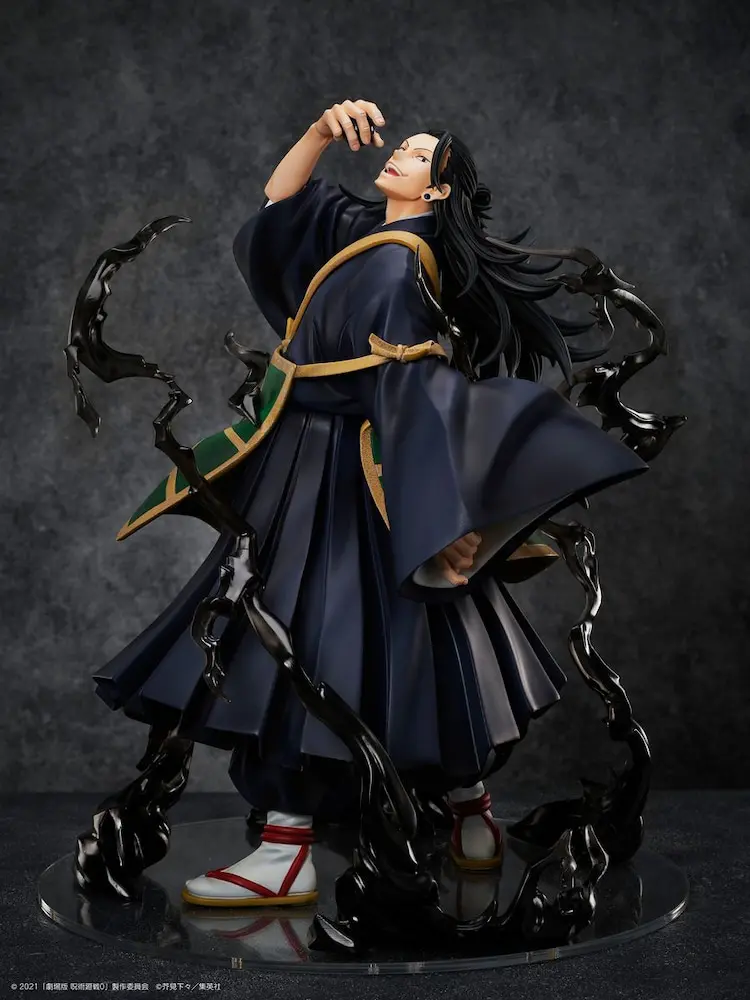 And now that you have seen what these brutal figures will be like, I leave you the most relevant information that is known of them (via AnimeHunch):
On the one hand we have that the figure of Gojo has a height of 53 centimeters, while that of Geto looks 50 centimeters. Yes, they are two mastodons that will leave most of all your other figures in Playmobil. ❗
The price of each of the figures is pan and wet although, to be honest, it seems more justified in this case (the prices I give in euros are direct currency exchanges not officially established):

Gojo's piece will be sold for 62,700 yenwhich is equivalent to €439.26. Almost nothing. ❗
The Geto figure will be priced at 82,500 yen. In euros, the figure will be €577.97. Yes, about 140 euros more expensive than Gojo's. ❗

both figures can be reserved now from the TOHO Animation Store and so it will be possible until November 7. However, it will not be until August 2023 with Gojo, and September 2023 with Geto, that the figures in question begin to be delivered to their buyers. ✔️
Remember also that this week we will have the first trailer for season 2 of "Jujutsu Kaisen". Indeed, the weekly anime returns next year and will do so once again with the MAPPA team in charge of the animation, which, considering the background, augurs a near-heavenly result. So, it's time to be patient as always, which is worth it later.
Synopsis of Jujutsu Kaisen
Yuji Itadori is a young man with enormous physical strength, although that does not prevent him from leading a normal student life. One day, in order to save a friend who is being attacked by Curses, he eats Two-Face Specter's finger, embedding his Curse into his own soul. From that moment on, he shares a body with the Specter of Two Faces. With the guidance of the most powerful of sorcerers, Satoru Gojo, Itadori is admitted to the Tokyo Technical School of Magic, an organization that fights against Curses… and thus begins the heroic story of a young man who became a capable Curse. of exorcising Curses, a life from which he can never retire.