It seems that Netflix and One Piece now have competition…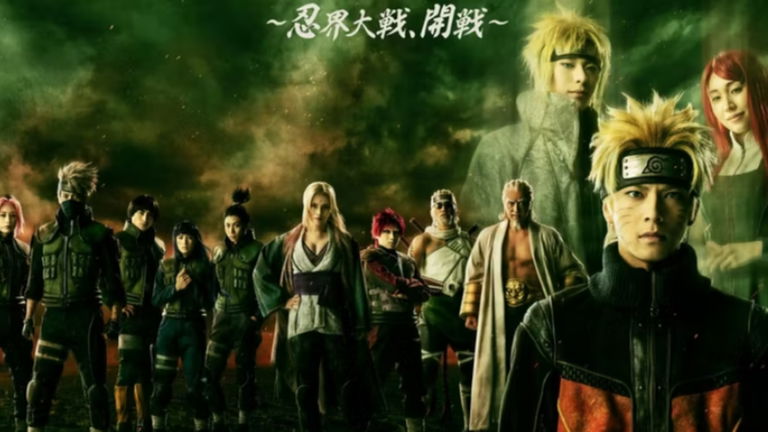 It seems that not only One Piece and Netflix are preparing a live-action adaptation. Thanks to Comic Natalie and Crunchyroll, we learned of a version of the favorite ninja from Shonen Jump. Well, they are preparing a staging that tells the events of the great ninja war: Live Spectacle NARUTO ~Ninkai Taisen, Kaisen~ (The Birth of the Great Ninja War) which will make its debut this fall.
This version fully adapts the Fourth Shinobi War arc of Masashi Kishimoto's original Naruto manga, and is scheduled to premiere at the Galaxy Theater in Tokyo, Japan on September 17. The work will be presented until September 25. After that date, he will be at Kobe Bunka Hall in Hyogo from October 1-10 before returning for another round of performances in Tokyo from October 15-22.
The promotional image of this adaptation is divided into two halves; the lower part shows the heroes of the play, including Naruto (Masaki Nakao), Sakura (Yui Ito), Kakashi (Yuki Kimisawa), Shikamaru (Ryosuke Ikeoka), Hinata (Sena), Gaara (Takeru Naya), and Tsunade (Seshiru Daigo). Ghostly versions of Minato (Ryo Kitazono) and Kushina (Sari Kojima) appear overhead. The top half highlights Live Spectacle NARUTO ~Ninkai Taisen, the villains of Kaisen~, including a creepy-looking Kabuto (Yusuke Yata) and an intense-eyed Sasuke (Ryuji Sato). Madara (Seijiro Nakamura) and Obito/Tobi (Daiki Ise), who is credited as the Masked Man, stand menacingly under a full red moon.
While this adaptation continues to celebrate the final arc of the main saga, it seems that Boruto: Naruto Next Generations continues. having trouble reaching the public. Well, its main character, and son of the hokage, does not seem to connect with the fandom classic of the franchise, who fail to connect with the story of a teenager who can not bond with his father and favorite character of the fan community.
Naruto is still one of the best selling manga
Kishimoto's series originally ran in Shueisha's Weekly Shōnen Jump magazine from 1999 to 2014. Following the titular orange-wearing ninja who dreams of becoming the leader of his village, Naruto is one of the best-selling manga in the series. story, along with Akira Toriyama's Dragon, for this reason we continue to see this type of adaptations in different mediawhile its current version is still stuck in the anime and manga.
Those who made the anime version and catapulted it to a global audience was Studio Pierrot (Yu Yu Hakusho) who adapted the series into: Naruto, which covers the first part of the manga's story, and Naruto Shippuden, which adapts the second half. Together, they have more than 700 episodes.