News good deal One Piece: the Collector's Edition of Volume 104 is available for pre-order, hayaku!
The outcome of the great war of Onigashima is approaching and with it, its share of surprises! Luffy is ready. But you, are you ready to draw your mouse to pre-order One Piece collector's volume 104?
One Piece Volume 104 is available for pre-order, but for how long?
It has already been more than twenty years since Luffy left his small island to become the king of the pirates. So much time during which Eiichirō Oda never stopped drawing the adventures of his hero and his nakamas. In France, the publishing house Glénat is responsible for the publication of the volumes. And for some time now, the publisher has decided to offer collectors' editions with each new release. Small particularity of these editions: the glossy cover.
And in order not to miss the opportunity to afford a volume a little more exceptional than the others, the best solution is to opt for pre-order. As usual, the best-selling manga in the world is offered at its classic price of €6.99. Note that the release of volume 104 is scheduled for April 19! As for the store, we leave you spoiled for choice.
Pre-order One Piece collector's volume 104 on Amazon for €6.99

Pre-order One Piece collector's volume 104 for €6.99 at E.Leclerc

Pre-order One Piece collector's volume 104 at €6.99 at Fnac
Volume 104 One Piece: a war, an anthology fight and epic moments in spades
SPOILER WARNING! As you may have gathered from reading the intertitle above, this volume 104 marks a major turning point in the story that Eiichiro Oda has been telling us for more than twenty years. While the previous volume lifted the veil on Luffy's Gear 5, volume 104 sounds the death knell for the Wano Kuni arcafter more than 2 years of adventures spent in the land of samurai and ninjas.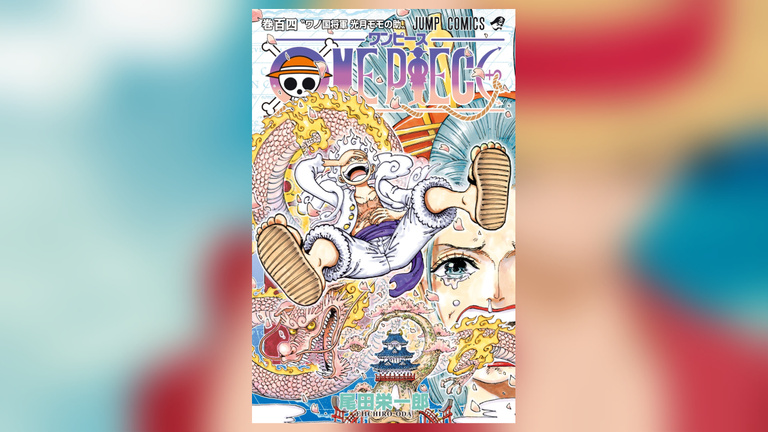 In this 104ᵉ volume, it will therefore be a question of Joy Boy, but also of Luffy's devil fruit. Small bonus: a new protagonist of the world government will appear at the end of the volume (chills guaranteed). Get ready, since from volume 105, One Piece will enter its final saga. According to the statements of the mangaka, there are only 3 or 4 years left before knowing the end of the intergenerational work.
We warn you, the revelations are linked faster than ever, and whatever one might say, there is indeed a sad smell of end between the pages drawn by the author. Let's take advantage while there is still time, and let's not miss these ultimate collector's volumes. In a few years, we will be able to say: "I lived the One Piece adventure in the best possible way. »
Pre-order One Piece collector's volume 104 on Amazon for €6.99

Pre-order One Piece collector's volume 104 for €6.99 at E.Leclerc

Pre-order One Piece collector's volume 104 at €6.99 at Fnac